Lake County Professional Firefighters Endorse Sean Parks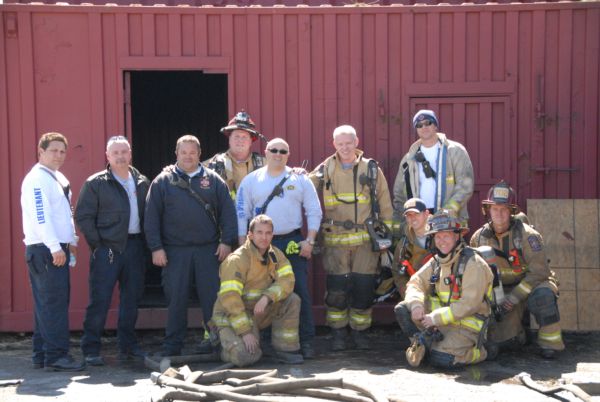 Sean Parks conducting training exercises with Lake County Firefighters
Clermont, Fla
. — Today, the Sean Parks Campaign announced the endorsement of the Professional Firefighters of Lake County Local 3990. Parks is seeking re-election to the District 2 seat on the Lake County Commission. He was first elected in 2010.
"Sean Parks has been a strong supporter of public safety," said Brian Gamble, President of the Professional Firefighters of Lake County. "We need leaders like Sean to continue to champion this cause to make emergency services a priority and provide the best possible services to the residents of Lake County."
The Professional Firefighters of Lake County is part of the International Association of Fire Fighters (IAFF), a labor union representing professional fire fighters and emergency medical services personnel in the United States and Canada. With more than 300,000 members in more than 3,200 affiliates, IAFF members protect 85 percent of the U.S. population.
"I'm honored to have the support and confidence of our local firefighters," said Parks. "Public safety is our top priority, and I look forward to continuing to work with them to support our first responders whose good work is such an asset to our community."
Parks has also recently been endorsed by Senator Dennis Baxley, the Realtors Association of Lake and Sumter Counties, and the Personhood FL ProLife PAC.
Early voting has begun and we encourage all our members to get out and vote! Your vote matters!
At the state level, The Florida Professional Firefighters (FPF) has announced the following endorsement list: